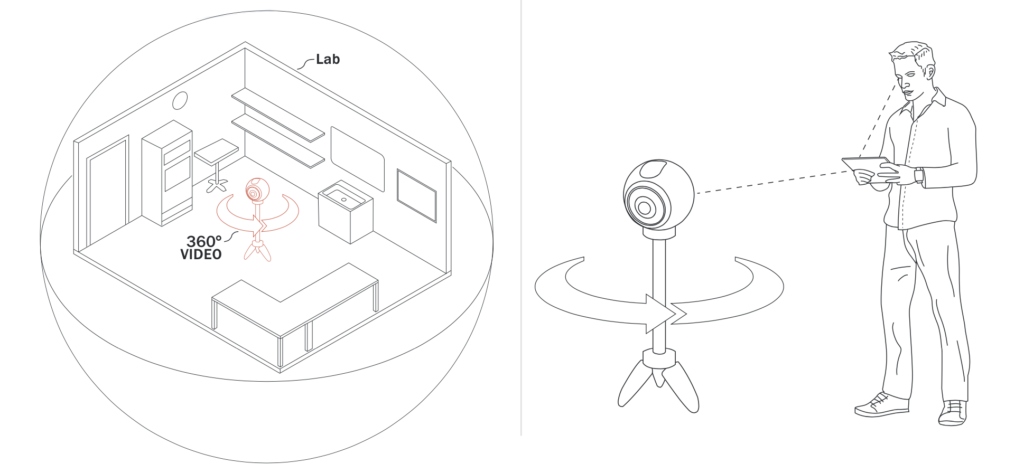 The document provides basic information on producing 360° video using consumer-oriented equipment. It will discuss what is important to know when shooting 360° video, like tips about equipment, camera settings and camera position.
You will also learn about what you can do post-production; such as editing and exporting the finished video. The user guide gives recommendations and descriptions of different kinds of hardware and software that can be used, with links to several video tutorials.
After reading this – you should have the information you need to get started. We wish you the best of luck!
Please download the document:
Questions about the user guide?