Online Educa Berlin is an annual global, cross-sector conference and exhibition on digital learning and training. The conference gathers participants from around the world to learn about developments in learning technologies.
University of Stavanger was invited to talk about 360° video simulation and used the 360ViSi project as case subject. Video producer Mari Linn Larsen and Media Engineer Kåre Spanne presented the project in front of an audience of 60 people.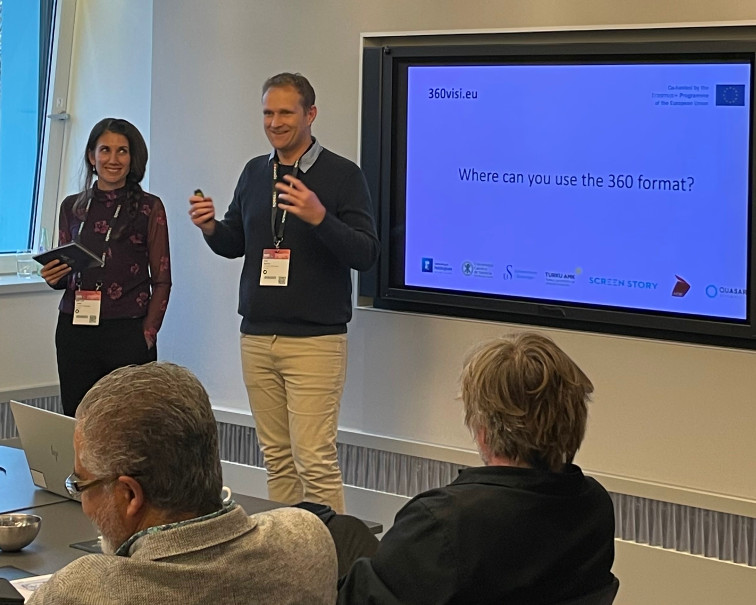 "I am very pleased that so many wanted to hear about our experiences from the 360ViSi Erasmus+ Knowledge Alliance and were interested in learning how to use 360° simulation in their own education," says Mari Linn Larsen.
The feedback from the participants was positive, and many of them had questions.
"The presentation sparked an interesting discussion in the room, where we could elaborate further on the kind of situations where 360° simulation can enhance education and increase the access to training," Kåre Spanne explains.