With the ambition to highlight business opportunities for private companies using 360 video, the day started with a presentation from Stavanger Art Museum and Screen Story. They talked about their successful collaboration with 360 visualisation of art exhibitions. Read more about it here.
ADE shared their experiences about commercial and educational 360 and VR solutions that they have developed. A Learning Management System (LMS) developed was presented, which includes practical trainings in health care and the technical sector.
Quasar Dynamics presented their other projects with immersive technologies, for instance using VR goggles for people with different disabilities, and a horror Playstation game they are soon to launch.
Guest input
Guests VID Specialized University and the company Mediafarm have collaborated to create student active learning activities.
They explained their journey from the beginning of working with 360 video, what they have learnt and shared advice on everything from actors vs real patients, locations, scripts, how to create emotional impact, placement of camera, lighting, user interactions, playback solutions, subtitles, graphic interface needs, technical considerations and more.
The 360ViSi project team was invited to try out one of their education solutions with VR goggles.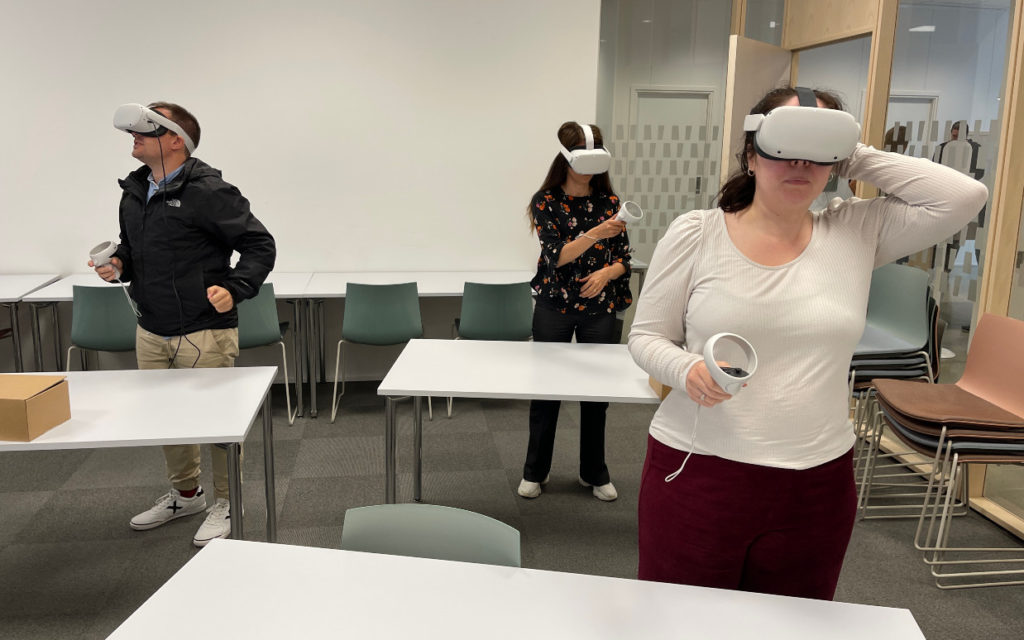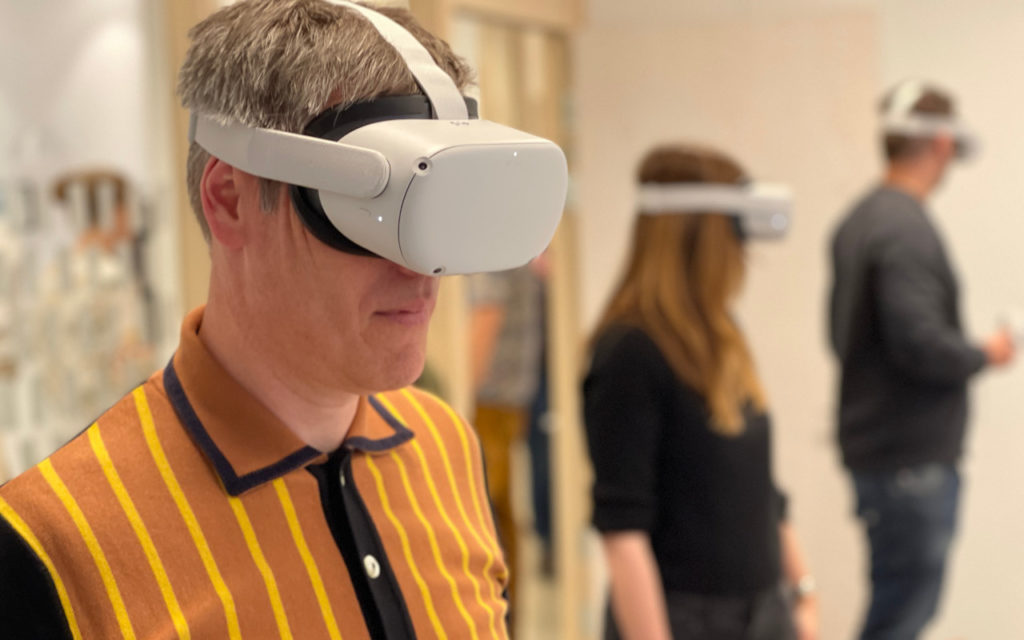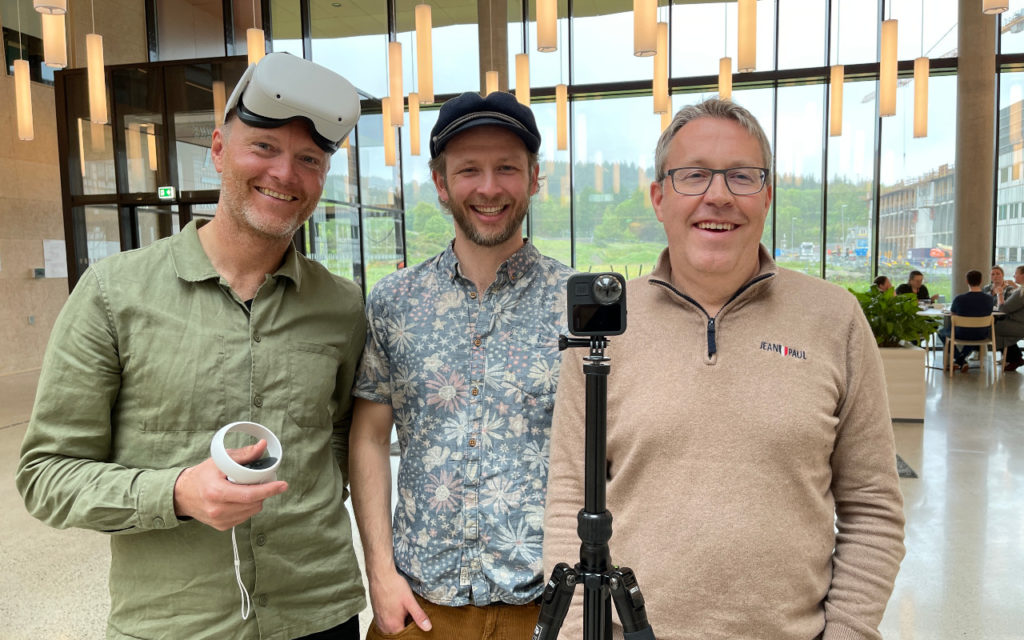 Excursion to companies
The project team visited two different companies located in Stavanger, who both use simulation tools for training and education purposes – in very different ways.
Aker Solutions delivers integrated solutions, products and services to the global energy industry, and uses simulation extensively. For instance, the company simulates complex offshore operations in order to prepare staff, to reduce risk of accidents and injuries, and to enhance efficiency.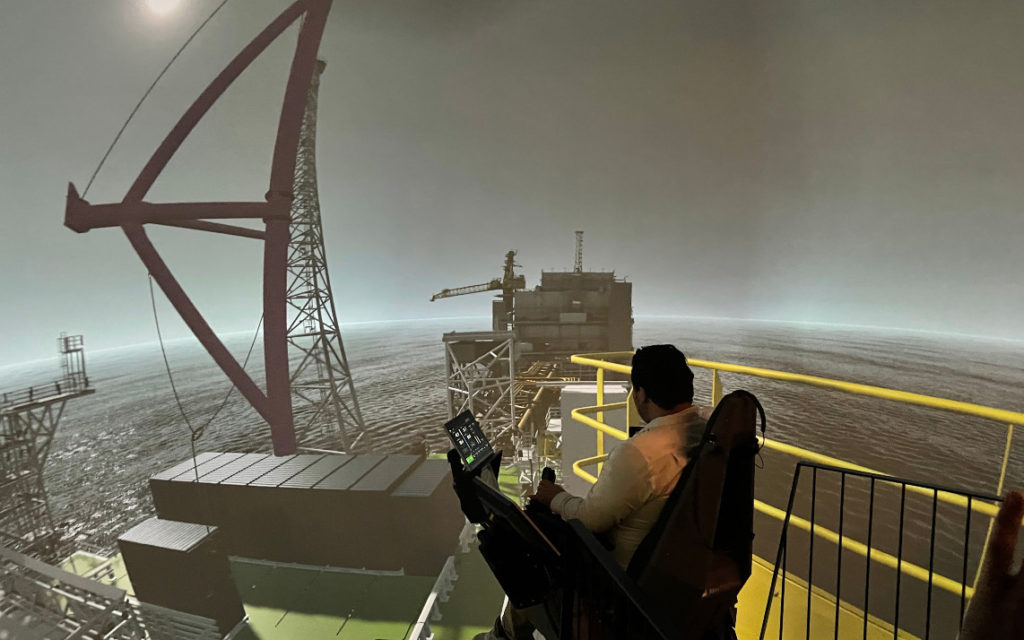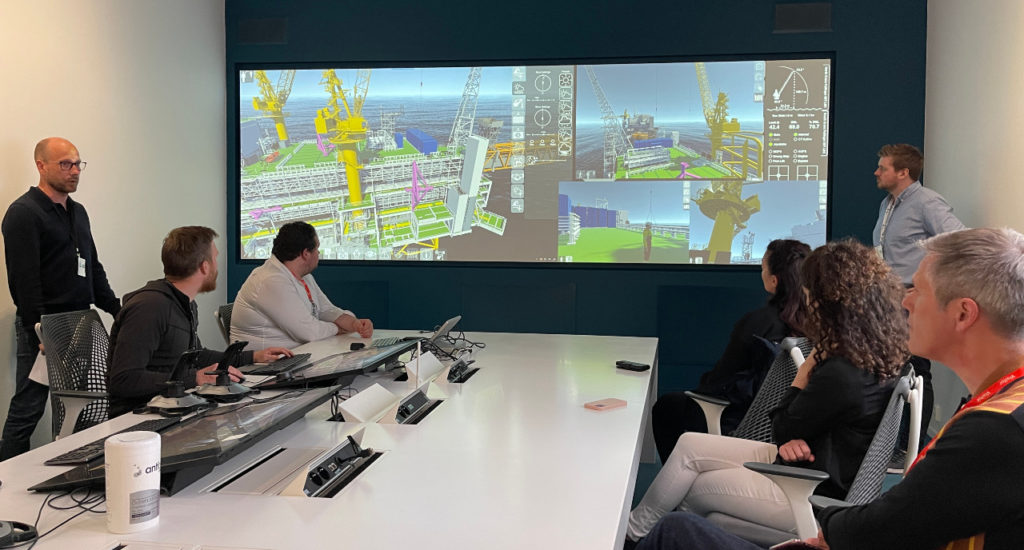 The team also visited Lærdal Medical who creates realistic simulation-based learning for healthcare education, for instance the world-known Resusci Anne manikin.