In a previous post, we described what a metaverse is and how can it be used. Interestingly, only a few months later, Quasar Dynamics, partner of the 360 ViSi project developed a metaverse for the basketball EuroLeague Final Four competition.
The EuroLeague is a European professional basketball club competition, widely recognized as the top-tier league in Europe. It consists of 18 teams and its first season took place in 1958.
EuroLeagueLand explained
The main objectives of the EuroLeague were to attract attention as metaverses were raising popularity, engage with the youngest fans (generation z) and to be considered as an innovative sports league.
"To achieve these objectives, we had to think about multiple features that could be interesting for basketball fans who could not physically visit the fan zone in Belgrade," explains Lead developer at Quasar Dynamics, Jaíme Diaz González.
These are the features Quasar included in the EuroleagueLand.
A complete 3D environment of the fan zone where users can visit the main sponsors (Turkish Airlines, Adidas, BKT etc.)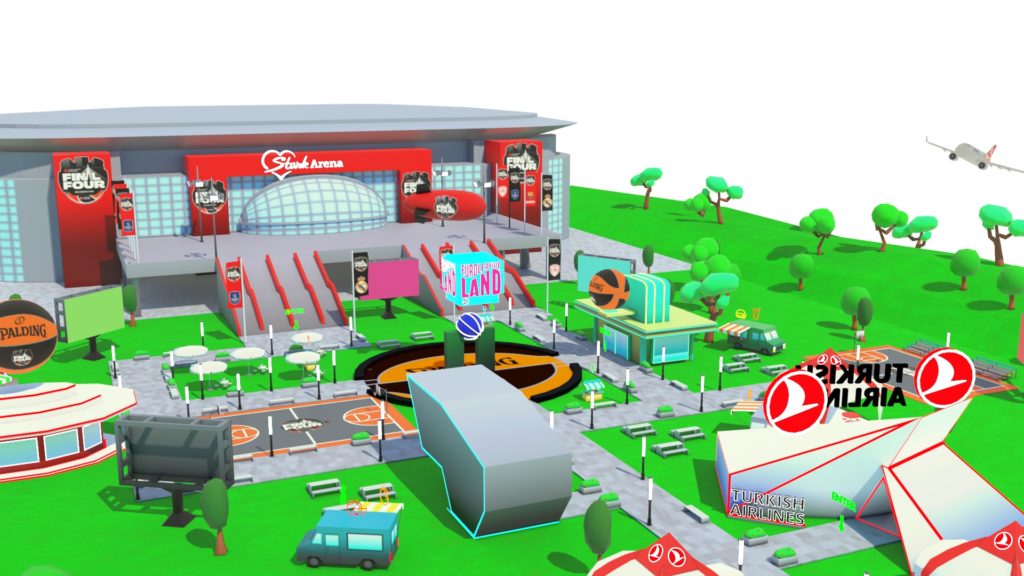 Every sponsor had its own and unique room, where fans accessed exclusive content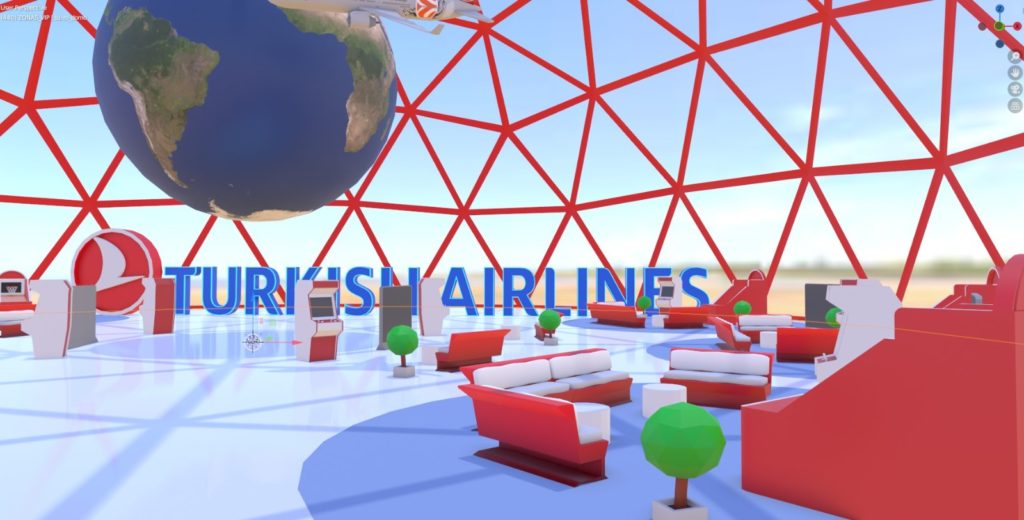 3D Avatar customization, so that users can freely change their appearance.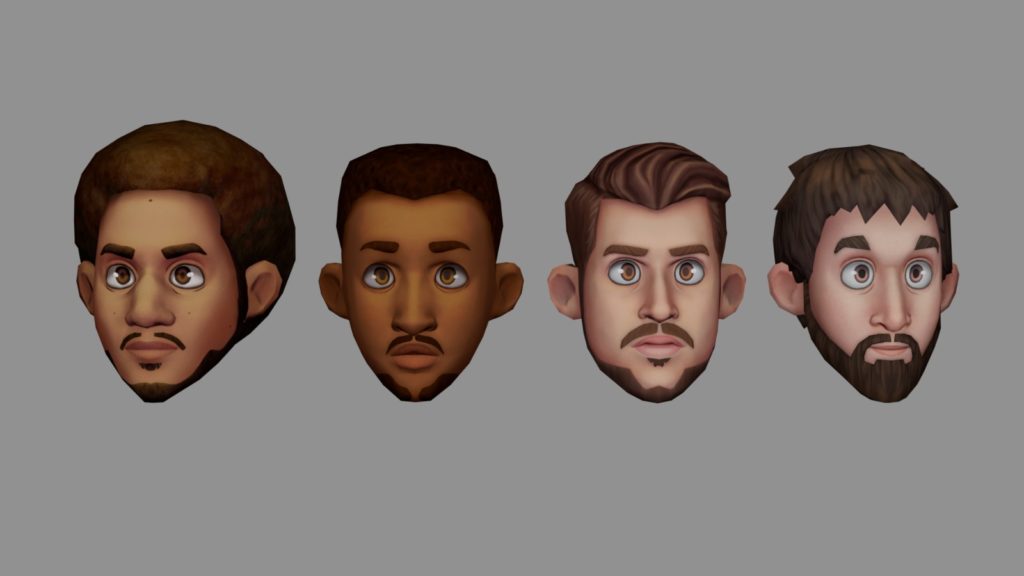 Interact with other users through a chat or with animations like dancing, cheering and greeting
Play 5 custom minigames related to their sponsors and Basketball. You can try two of the games here: Three Point contest and Throw.
Unlock rewards if users scored high on the games. The score was translated into basketZ tokens were used to access exclusive content like a live interview with Shane Larkin, one of the best EuroLeague players, or DJ sessions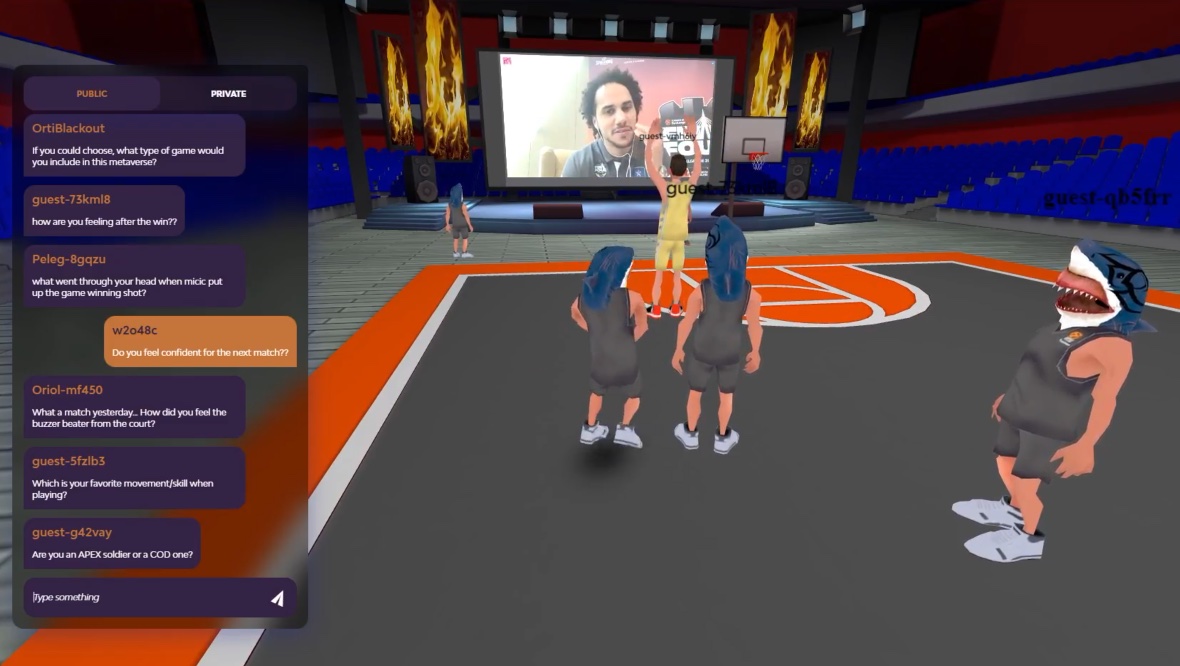 You were even able to watch live streaming of the final four matches with your friends.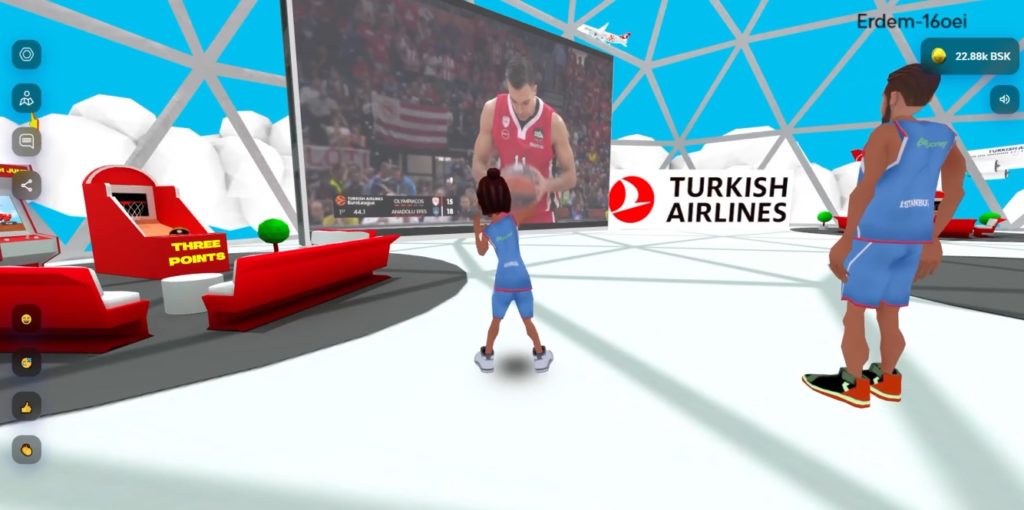 "The hardest part of the development was making the EuroLeagueLand metaverse fully accessible to all users. We were able to optimize it for any kind of device (Android, iOS, Windows) and with any web browser," says González.
Therefore, you can try it here with your favorite device and an internet connection.
Why is it considered a metaverse?
The EuroLeagueLand can be considered a metaverse because it is a complete 3D world where users can navigate using their preferred device. They can interact with each other and live unique experiences kilometers away from the real event.
"We were able to achieve impressive numbers. 30,000 unique users got connected during the 7 days of the finals," González states.
"Finally, we think that metaverses are still too new. Its definition may change from one person to the other. However, we are sure that in the future many real events will have its virtual counterpart," he concludes.