Inted is an international technology, education and development conference held annually in Valencia, Spain. Every year more than 700 delegates from 80 different countries attend to share experiences and learn from other experts.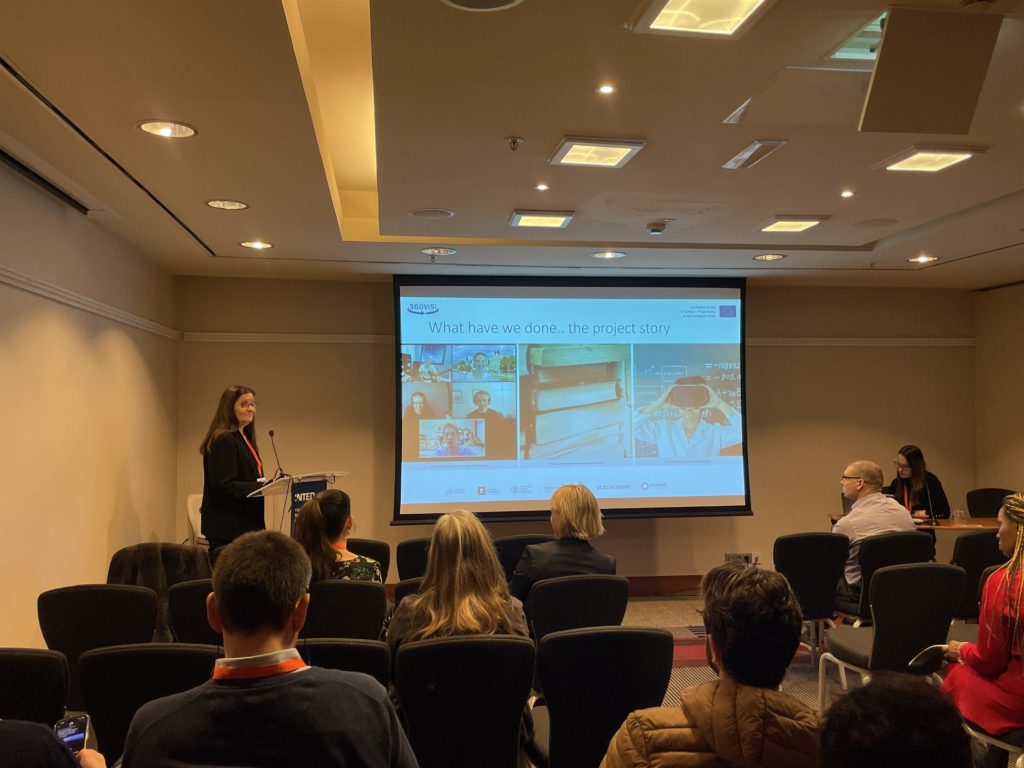 Representatives from all the partner universities in the project contributed to the session. See overview of the topics covered in the 1,5-hour long session below.
A LESSON IN 360 VIDEO PRODUCTION: CREATING AUTHENTIC IMMERSIVE EDUCATION

Session chair: Esther Navarro-Illana. Catholic University of Valencia (SPAIN)

COMPLETING THE CIRCLE: SHARING EXPERIENCES AND EXPERTISE IN THE CO-CREATION OF 360 DEGREE RESOURCES FOR SIMULATION TRAINING (360 VISI PROJECT)
A. Lokken, H. Wharrad, T. Nurmela, G. Sancha, E. Navarro-Illana
COMMUNITY NURSING 360VISI SCENARIO – A PRAGMATIC PEDAGOGY FOR REAL LIFE LEARNING
K. Whittingham, H. Wharrad, M. Taylor
USING 360-VIDEO SIMULATION TO ENHANCE INTERPROFESSIONAL TEAMWORK: THE CASE OF A WARD ROUND
B. Bø, M.L.A. Larsen, K. Spanne, I. Tjoflåt
POSTOPERATIVE NURSING CARE IN RECOVERY ROOM USING 360º VIDEO LEARNING GAME AND USERS EXPERIENCES
T. Nurmela, T. Leinonen, T. Franck, J. Saarinen, N. Laivuori, J. Aho
ANALYSIS OF BRAIN WAVES IN LEARNING: A 360º VIDEO CASE FOR CLINICAL SIMULATION IN HEALTH SCIENCES
D. Fernandez-Garcia, E. Navarro-Illana, C. Ferrer-Albero, O. Forero-Rincón, L. Estivalis-Torrent, D. Sancho-Cantus, F.J. Sancho-Pelluz
ARE WE THERE YET? ASSESSING 360 VIDEO AND ASSOCIATED TECHNOLOGIES FOR WEB ACCESSIBILITY COMPLIANCE
M. Taylor, A. Hill, H. Wharrad, K. Whittingham
Aftermovie from INTED
This video will give you an impression of the size and impact of the INTED event.