Screen Story has created an interactive 360° tour of Stavanger Cathedral School. This is one of the oldest schools in Stavanger, Norway, founded in 1824 and opened in 1826.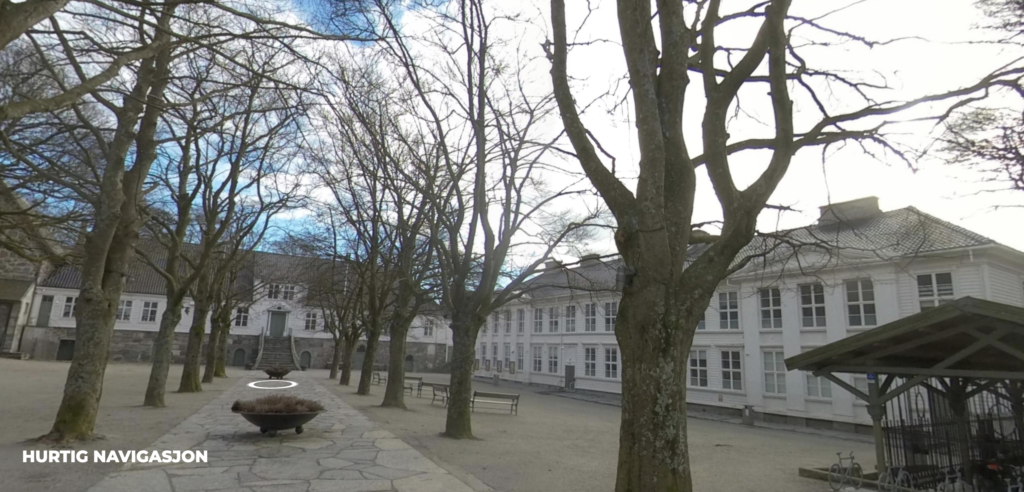 Case: Stavanger Cathedral School
Produced by: Screen Story
Objectives: The intention in creating this 360° exhibition was to make the school more accessible to potential students. The aim was to give them the opportunity to explore the school at their own pace, anywhere and at any time.
Stavanger Cathedral School is also a historic building, with a lot of history. The documentation itself was therefore important to get right, authentic and precise.
You can watch a video about the process here: https://vimeo.com/563651254
Method: Staff from the school prepared a script. Screen Story helped adjusting the script to fit into the 360-degree exhibition. Much of the script was also revised and changed as the exhibition developed more and more.
Equipment and tools:
Insta360 Pro 2
Sennheiser Lavaliers
Zoom audio recorder
Smartphone
3D Vista
Premiere Pro
Lightroom
Evaluation: The school is very satisfied with the result. Especially during the pandemic, the exhibition became a useful tool to showcase the school to potential students. They are also proud to have an authentic representation of the school for posterity.
Although Stavanger Cathedral School was pleased with the result, Screen Story learned the importance of leveling all images. Some pictures had a skewed horizon – a lesson learnt for further projects.
User instructions: We recommend using the Chrome browser to view this exhibition. Don't forget that it is a 360-degree exhibition, and that you can navigate in all directions.
Press and drag the mouse to look around. Tap the marks on the floor to move. Click on the hotspots to see more information.
Link to solutions: There is one exhibition for each of the school's two buildings.
Watch a video from the production process