Quasar Dynamics has created 360° immersive video from training sessions in football and tennis to allow fans to participate virtually and get access to exclusive content about their sports idols.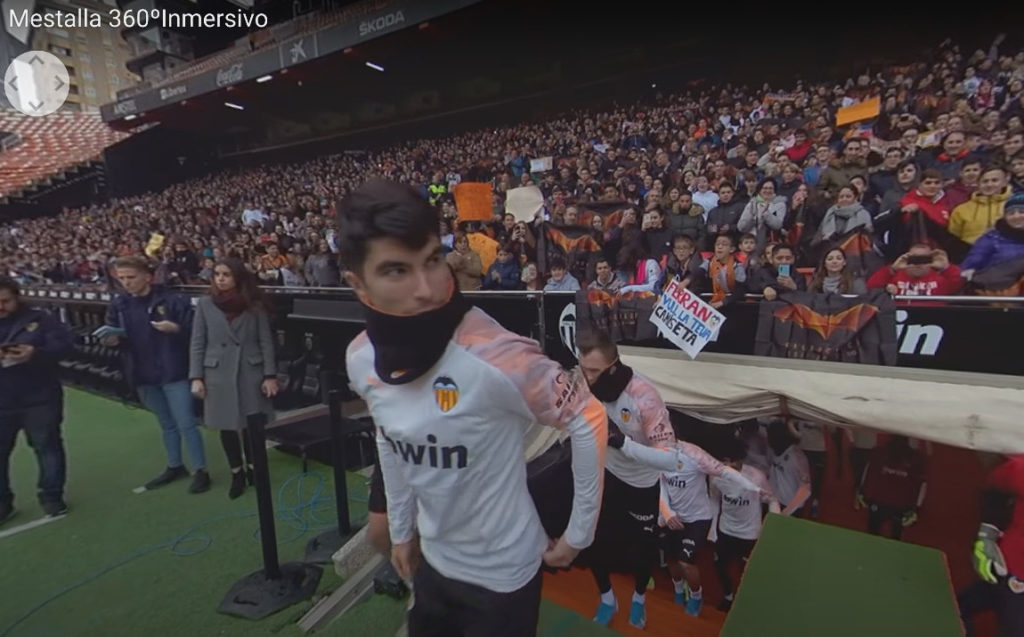 Case: 360° football/tennis training session
Produced by: Quasar Dynamics
Objectives: The objectives of creating a 360 degrees immersive video of a training session are:
To provide viewers with an interactive and engaging experience that allows them to virtually participate in the training session. The use of 360° 3D technologies allows a deeply immersive experience.
Enable viewers to gain valuable insight into how professional athletes train.
Give them access to exclusive content from the team's practice sessions.
Method: Recording a 360 degrees immersive video in a stadium can be challenging, but with the right equipment and planning, it is possible.
To begin with, cameras should be placed around the perimeter of the field to capture all angles of action. Additionally, multiple microphones should also be strategically placed to capture sound from all directions.
The biggest challenge may arise when attempting to edit such an expansive amount of footage into one cohesive video; however this can easily be solved by using specialized editing software that allows for precise stitching together of each individual shot taken from different angles and distances.
With careful consideration given during both recording and post-production stages, capturing 360 degree immersive videos in any environment – including football stadiums – is achievable.
Equipment and tools:
Insta360 Pro 2 camera for recording
Røde Stereo microphone for audio
Evaluation: We tried different angles and positions inside the stadium to check that there was full immersion from the user's perspective.
Placing the camera in the seats did not work out as the point of view was far away. Therefore we placed the camera in the field.
User instructions: Use a PC or a smartphone with a web browser. Access the link and use the mouse/finger to drag the camera view.
In the YouTube settings you can also enable the VR headset mode to improve the immersive experience. This will use your phone's gyroscope to detect your head movement.
Links to the solutions: